2021 Elder Candidates
October 31, 2020
Meet Our Elder Candidates
We hope you can take a few minutes to learn a little about our 2021 Elder Candidates. These three men have gone through an extensive selection process, per our Kingsway Christian Church by-laws. At this point in the process, they are each three being presented to you, our congregation, to allow for an informed decision to affirm or not during our annual meeting, held Sunday, December 6.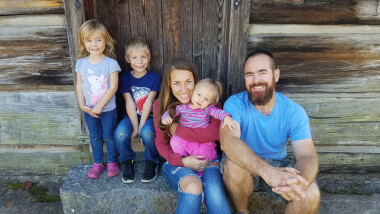 My name is Neal Nunaley, and I currently live in Pittsboro. I was born and raised in Danville, IN, and I graduated from Lincoln Tech with a degree in automotive repair. I worked on cars and diesel trucks for about seven years where I met my wife, Erica through a co-worker. We got married in 2010 and moved to Roachdale. I stopped working on cars and began working with my dad in home remodeling after we had our first child in 2013. My wife and I recently started our own business in home remodeling. We have three kids; Wyatt, seven, who is in 2nd grade and attends KCS, Willow, three, and Ella, one.
I grew up in the church and made a decision for Christ when I was seven. I went through trials in my faith as I experienced brokenness as a late teenager, and I was left questioning my place in the church. After meeting my wife, I started to attend church again and grew deeper in my faith. We moved to Avon in 2014 and started attending Kingsway that August.
We attended Discover Belonging (an older version of the CORE series) and met a wonderful couple we had the pleasure of co-leading a life group with for five years. We launched a new life group last January and currently participate on the Groups Leadership Team. I serve on the Connect team, and I deeply value community and connection. I look forward to faithfully serving Kingsway as an elder. I hope to see Kingsway grow as revival and transformation fills our congregation and we radically show Christ's love to our community.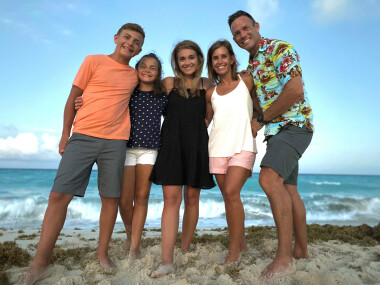 Hello, my name is Josh Halon. My family and I have called Avon home for over 14 years and have been at Kingsway for five years. I am originally from Plymouth, Indiana, and moved to Avon after my wife, Becky, and I took jobs in the Indianapolis area. I met Becky in Nursing School at Indiana State University in a true "love at first sight" moment. We have three children: Jacey, 20, Owen, 13 and Norah, 11, and two loveable golden retrievers. I currently have the privilege of serving as the Chief Nursing Officer for the Rehabilitation Hospital of Indiana and enjoy participating in anything that requires me to be outdoors and spending time with family. As part of the Kingsway Family, I have had the opportunity to serve through kid's ministry, men's ministry, mission trips, and life groups.
In terms of my faith walk I do not have a big aha moment, but a lifetime of mini-moments that lead to my knowing Christ. I had a very luke-warm relationship with Christ since I was in middle school. I became part of the Fellowship of Christian Athletes and attended in both middle and high school with friends, but never fully committing myself to the Lord. More so just going, singing songs, and playing the part because it seemed like the right thing to do and place to be. It was not until I got married that I started to fully commit myself to a personal relationship with Christ. It was becoming a father myself that I was really opened to the goodness of our Heavenly Father and the importance of that relationship. I was constantly searching for the next best thing, the next promotion, etc.to fill an unfillable void. It was not until I fully committed myself to Christ that I have found more peace in knowing that only He can fill that void.
I have always felt the nudge in my heart to more fully commit myself to help spread the good news. God has continually placed me into leadership positions that I did not feel equipped for. The thought of being an elder is both a huge blessing and also very humbling as I know that I am a person who fails on a daily basis across many, many aspects of my life. God has placed too many difficulties, experiences, and failures in my life for me not to use those to help exalt Him and connect with others in a bigger way. I want to help support the church in being able to truly spread the love of Jesus into our community and beyond. Though I feel unworthy, I look forward to and am humbled to have the opportunity to potentially serve in this capacity.
My name is Steve Tatom. I grew up in Bedford and Eden, Indiana. I graduated from Greenfield Central High School which is where I met my wife, Shannon. We have been married for thirty years. We have a daughter, Chloe, who lives in Pennsylvania with her husband, Kyle. I have an Associate degree in Computer Technology from Purdue University and a Bachelor of Science degree in Business Administration from Indiana Wesleyan University. I have worked at AT&T for 17 years and am currently a Project manager.
We have been active members of Kingsway for over 19 years. At Kingsway, I serve as a life group leader, event volunteer, communion team member, and a member of the Global Outreach team. I have led two mission trips to Diamond Willow Ministries in South Dakota, participated in mission trips to Mexico, South Dakota, and Kentucky as well as participating in local outreach events. I'm a current board member of World Wide Hispanic Outreach who serves in rural Mexico.
I accepted Christ into my heart and was baptized by my youth pastor at the age of twelve. My life changed after my mother married my adopted Dad. We began regularly attending church services and I began attending youth activities. I watched my mother being baptized and knew that was something I wanted for my life.
I'm a past elder and continue to have a heart to serve others spiritually and physically.
If you have any questions about our elder process or about these three candidates, please send us an email to: .