Who's ready for SUMMER?!?!
Sunshine, pool time, late nights, laughter, and camp! Nothing says summer like planning for summer camps. We cannot wait for you to check out all the fun things planned for our youth this summer. Check out the details below. And remember when it comes to grade and ages, it's for the grade your child is going into next year!
---
Chemistry can be fun?!
Amazing Chemistry Show (Family) | June 23rd
Families will be amazed and entertained by explosions, colored foam, liquid nitrogen, and glow-in-the-dark solutions during The Amazing Chemistry Show and Family Experience on June 23, 2023! Founded by Josh Denhart, The Amazing Chemistry Show (www.theamazingchemistryshow.com) is an educationally entertaining stage production using fast-paced and engaging science experiments to captivate kids and adults while sharing the love God has for them. In addition to this hour-long production, families are invited to participate in a hands-on science experience with more than +50 exhibits featuring rockets, magnets, electricity, magnification, slime, and more.
---
Questions? Email our teams: OR
Save the Date!
We have so many exciting opportunities for you and your family to partake in this summer! Check out what we have to offer and register below!
Hanging Rock Christian Camp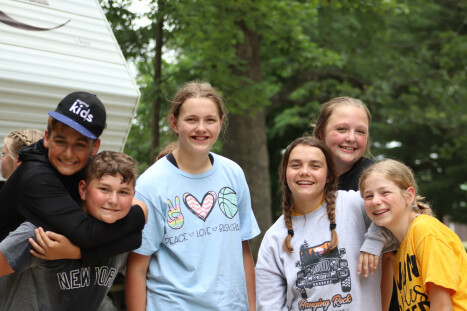 Darrin will be leading the 7th-8th grade camp and helping out at the 5th-6th grade camp. It's a fantastic opportunity for your students to spend a week having a blast while experiencing Jesus!

5th & 6th Grade Main Camp
July 9-13
Cost: $265 (March 1-June 5) / $295 (June 6 or later)

Junior High Main Camp (7th-8th)
June 18-23
Cost: $295 (March 1-June 5) / $325 (June 6 or later)
ThisGen Summer Experience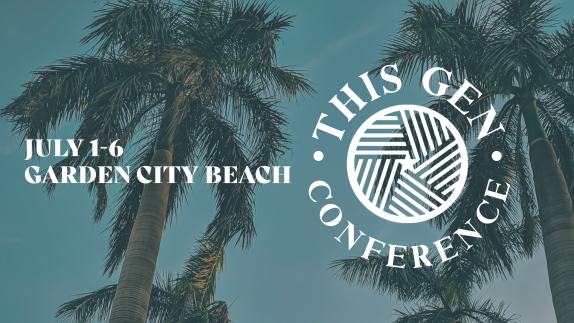 High School (and current 8th grade) Kstudent families!
We are so excited to finally be able to share our plans for summer 2023!

WE'RE GOING TO THE BEACH!

This summer we are headed to Garden City Beach, SC for This Gen Conference. We are SO excited for all that Jesus is going to do in the lives of our students through this unforgettable conference! This opportunity will give us a week on the beach experiencing Jesus together, July 4th fireworks, connection with local churches, phenomenal worship, engaging teaching, and so much more!

Here are the details you need to know:
Who: Current 8th - 12th grade students
What: This Gen Conference
When: July 1 - 6, 2023
Where: Garden City Beach, SC
Cost: $350 (payment plan included)

Each student will need to have the following amounts paid by the specific dates below, BUT payments can be made in increments and at a frequency that works for your family.
Once registered, you can log back into your account and make payments at any time. If the student is registered in December, just $50 a month starting in January has their account paid off in May.


$100 - due with application
$100 ($200 total) - due March 28, 2023
$150 ($350 total) - due May 23, 2023

Space is limited, and we won't have a waitlist this year, so be sure to register your student soon! If you have any questions at all, please don't hesitate to reach out to our team!
Kings Island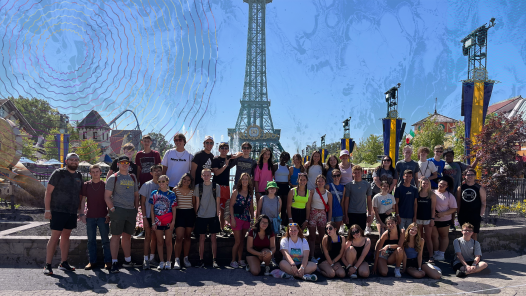 Our annual Kings Island trip is back! This trip is open to high school and current 8th-grade students. Even if you aren't a huge fan of rollercoasters, there is the option for the water park as well, so come join us and kick off your summer with some thrill!
Here's what you need to know:
When: Wednesday, June 14
Where: Kings Island (Mason, OH)
What Time: 7:30 AM - Midnight
How Much: $60 per student
The cost will cover transportation, park admission, all-day dining with food every 90-minutes and drinks every 10-minutes. Drop off and pickup will be at Kingsway.