You'll find lots of kids at Kingsway, and we love it that way!
Their spiritual growth and development are a top priority for us. In a safe and loving environment, Kingsway strives to make church both fun and meaningful for young people. Kids classes and activities at Kingsway are fun and age-appropriate.
Kids Worship Team kick-off!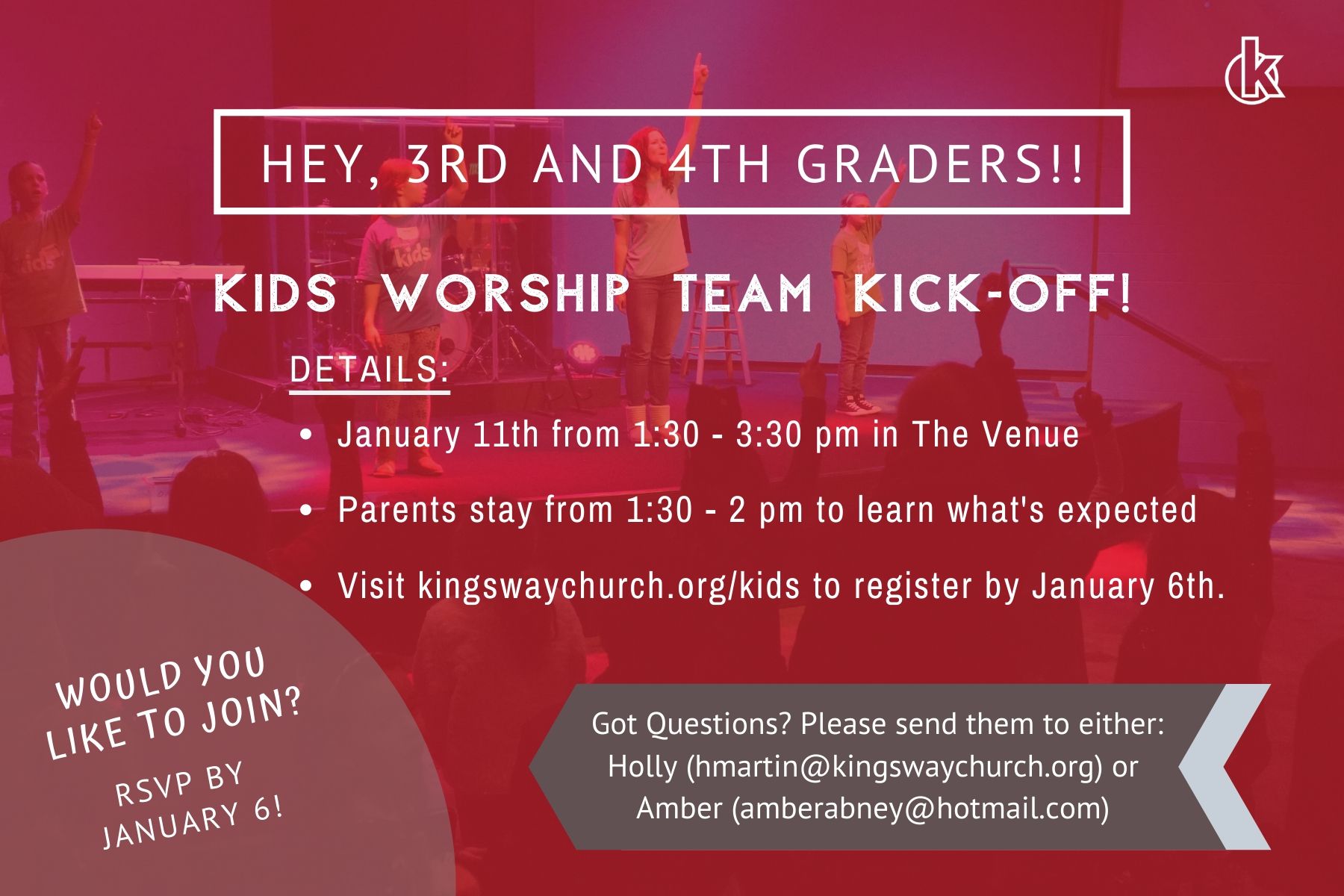 If you have a 3rd or 4th grader interested in joining this team, please register using this link by January 6th!