God's Story Continues in Egypt
December 7, 2022 | Kyle Krober
Central Arabic Services (C.A.S.)
As one becomes familiar with the Bible, it doesn't take long before Egypt takes center stage.
In so many ways, Egypt was the epicenter of God making Himself known to a specific people in time. The story of the Israelites, enslaved under Pharoah and then ultimately led out of Egypt and into the Promised Land, is key to understanding God's overall redemption story.
God's mighty power, through Moses, was on full display before the Egyptian people, Pharoah, and the Israelites alike. Signs, wonders, miracles, plagues...they all pointed to God's power and faithfulness.
That was then. What's Egypt like today? You would think it's the epicenter of Christianity, given its past.
But just as the very people God was leading often disobeyed and turned their backs, so too Egypt is a country in desperate need of God's love and forgiveness. With over six thousand years of Egyptian history, much of which is found in the Bible, it's estimated that only 15% of Egypt's population are followers of Jesus. That means roughly 85 million people in Egypt are lost and without hope.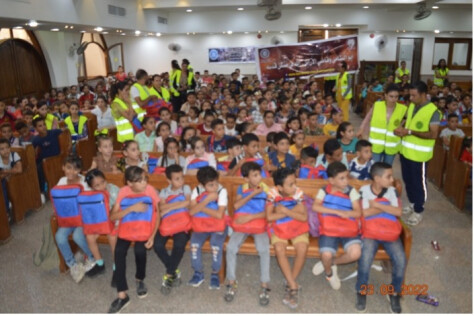 Our global partner (C.A.S.) has this statistic squarely in their sights as they carry out ministry in Egypt. For a country so rich in biblical history, most remain far from the living God.
I love the two key verses C.A.S uses to help them stay on mission in Egypt.
Mark 10:14 "Let the little children come to me, and do not hinder them, for the kingdom of God belongs to such as these."

Matthew 28:19 "Therefore go and make disciples of all nations, baptizing them in the name of the Father and of the Son and the Holy Spirit."
They're hyper-focused on reaching kids and making disciples. As a result, God is working in incredible ways through C.A.S. Pray for them as they take the gospel to those who are far from God, offering hope and freedom in Jesus.