2020 Elder Candidates
October 28, 2019
Meet the 2020 Elder Candidates!
Contained in this blog post are the 2020 Elder Candidates for Kingsway Christian Church. Each of these men has been vetted through our Current Elder Board using the process laid out in our bylaws. The date of the vote to approve each candidate will be Sunday, December 1, 2019. An Elder's term begins on January 1, 2020.


Patrick Sturgeon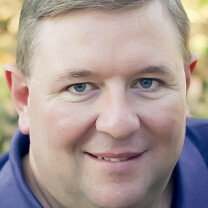 Click here to read Patrick's biography.
Dale Justis



Click here to read Dale's biography.
Please join us in praying for these men, their families, and our church as we end 2019 and prepare to start a new year! God is so good and we believe He has big plans for Kingsway!

If you have questions about the Elder process or about these candidates, please send us an email here.