Daily, from 06/20/2021 to 06/30/2021, Midnight
Father's Day
Happy Father's Day!
To all you dads, we just want to say THANK YOU! Thank you for all the ways you are striving to be the father, the provider, the supporter, the husband, and the leader of your home. Being a dad is no easy task, but we are cheering for you, praying for you, and lifting you up today!
As a special thank you, we have a gift for you!
We are partnering with the Indianapolis Indians for discounted ticket pricing this season.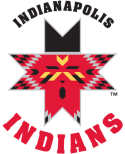 Simply use the code "KINGSWAY21" to receive $4 off each ticket you purchase through June 30, 2021. You can use it any game this season! One important note *be sure to enter the discount code prior to choosing your seats!
We pray this opportunity is one that will help each of you grow in your love and appreciation for the other.
Happy Father's Day!