Feb 8 - 9, 2019!
IF: Gathering
IF: Gathering
Women's Ministry is excited to invite you to this gathering of women here in our community for two days or worship and fellowship together!
Together, along with thousands of women around the world, we're going to learn what it means to rely on the wisdom of God and not rely on our own understanding.
Registration is open for this FREE event.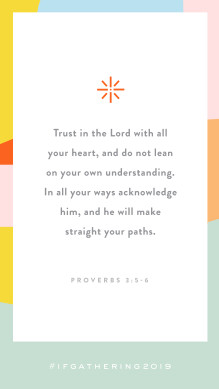 Curious to learn more about this event? Check out this video.