Thank you for your interest in serving on staff at Kingsway Christian Church!
Kingsway is not only a great place to worship, grow and serve, but it's also a great place to work. All interested applicants must submit an Online Application & Resume. The links to upload these items can be found below. We're excited to see who God brings to our team!
You are welcome to email with any questions.
Although the current COVID-19 situation may change up how we can connect and get to know you, we are still interested in talking with qualified candidates for our open position below. Please follow the instructions outlined on this page regarding applying to be considered.
Do the words "brand identity" and "organizational cohesiveness" strike a chord with you? Is communicating effectively through various channels, teams, and people something you are gifted in? If you answered yes to these questions, we would love the chance to chat with you about our open Communications Manager role. At 30 hours/week, it is a full-time position. Please use the links to properly and completely submit your resume and application.
Do you have a heart for organization, time management, and multi-tasking? Do you enjoy problem-solving and have a heart for people? Then this Executive Assistant to the Lead Pastor opening may be for you. Take some time to read through some of the expectations of this role and consider applying. If you know someone who may be a great fit, please share this with them as well. It is a part-time role, 15 hours a week. Please follow the instructions to upload your resume and fill out the application.
Online Application for Employment Electronic Resume Submission Form
Why work at Kingsway?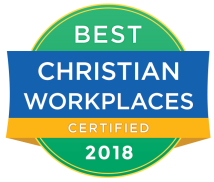 Here is what some of our employees have to say about why they like working here.